Peace of mind through stress-free processing
of your payroll and bookkeeping
Digits Bookkeeping is a full service California payroll & bookkeeping firm providing small or mid-sized businesses and households with outsourced payroll processing service and bookkeeping services that are reliable, flexible, and affordable. Based in southern California, we serve the entire state of California.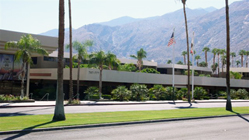 We understand that you just want it taken care of! Let us help you streamline and simplify your payroll and bookkeeping with accurate, dependable calculations and clear, concise reports.
Complete Payroll Service including Direct Deposit
Monthly Profit & Loss Statements
Accounts Payable bill paying service
Bank Reconciliations
Bookkeeping service for households with multiple properties or multiple bank accounts
We are California payroll tax law specialists
We focus exclusively on California payroll, and our staff is fully trained in California payroll tax law, ensuring expert and accurate handling of your payroll under California guidelines.
There is no set-up charge for payroll or for the capture of year-to-date employee records, making it cost-effective and easy for you to begin using our services at any point in your fiscal year.
Personalized service is our top priority
With 32 years of experience, you can count on Digits Bookkeeping to deliver stress-free, reliable, error-free service. We offer a hands-on level of service and checks and balances that you won't find with large outsourced payroll processing services and large bookkeeping firms.
Services tailored to suit your needs
Built-in checks & balances to ensure error-free payroll, bookkeeping and reporting
Secure portal login for confidential electronic transmission of your reports
User-friendly forms and reporting
Custom reports available to suit your special needs
As much or as little involvement as you want
Our rates are competitive. Quotes provided over the phone based on volume of transactions & your answers to our convenient fill-in form. Contact us for your FREE consultation.